Crockpot Chipotle Chicken Recipe
by
, June 1, 2017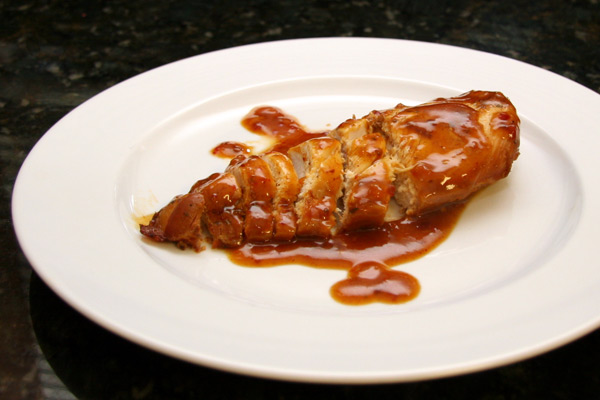 Chipotle peppers and adobo sauce add heat and flavor to this chicken. The chicken is cooked in the slow cooker with the easy sauce.
Related:
Top 24 Easy Chicken Recipes
Slow Cooker Chicken With Mushrooms and Tomatoes
Prep Time: 15 minutes
Cook Time: 5 hours 45 minutes
Total Time:6 hours
Ingredients:
Instructions:
In a bowl, combine the chopped chipotle with adobo sauce with the marmalade, chili powder, garlic powder, vinegar, honey, chicken broth, and oil.
Sprinkle the chicken breasts with salt and pepper. Arrange the chicken breasts in the slow cooker and pour marmalade mixture over all.
Cover and cook on LOW for 5 to 7 hours, or until chicken is cooked through.
Put the chicken on a plate; cover and keep warm.
Pour the liquids into a saucepan and bring to a boil over high heat. Reduce heat to medium and boil until slightly reduced, about 5 minutes.
Combine the cornstarch with cold water and stir until smooth; stir the mixture into the sauce and continue cooking, stirring, for about 1 minute longer, or until thickened.
Serve the chicken with the thickened sauce.
Makes 4 to 6 Servings
Site Search