Crockpot Beef Stew With Vegetables
by
, May 19, 2017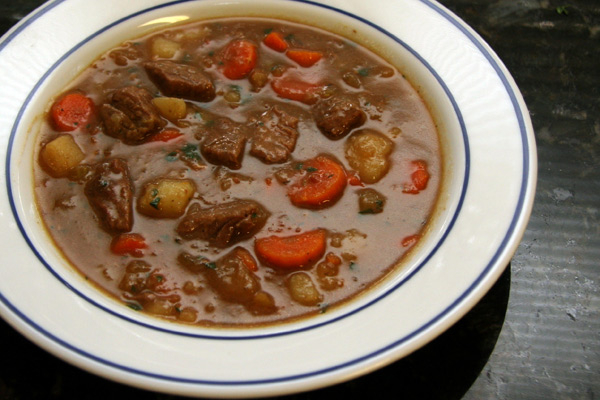 This crockpot beef stew is full of beef and vegetables, and it gets extra flavor from bacon and some apple cider or wine.
Prep Time: 20 minutes
Cook Time: 8 hours
Total Time: 8 hours 20 minutes
Ingredients:
Instructions:
Cook the bacon until almost crisp; remove to paper towels to drain.
Add the beef and onions to the skillet and place it over medium heat. Cook, stirring, until the beef is browned.
Transfer the bacon, beef, and onions to the slow cooker with the beef stock, juice or wine, potatoes, carrots, celery, rutabaga, if using, bay leaf, and rosemary.
Cover and cook for 7 to 9 hours. Taste and add kosher salt and freshly ground black pepper, to taste.
Combine flour with cold water to form a smooth paste. Stir into the beef mixture, turn to HIGH, and continue cooking for 15 minutes longer, or until thickened. Add the parsley, if using.
Makes 4 to 6 Servings
Site Search