Creamy Zucchini Soup
by
, July 2, 2017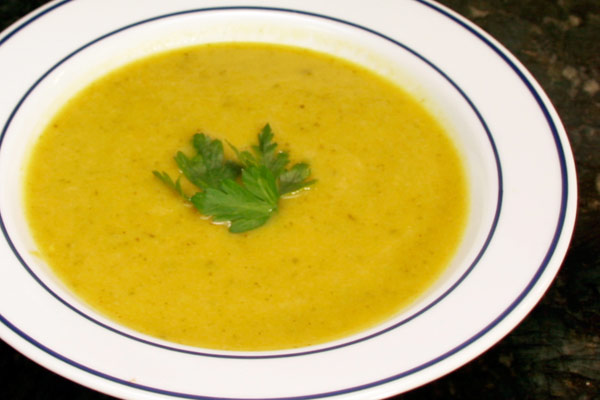 This is a simple and basic onion soup made with beef stock and sliced caramelized onions. The soup is broiled briefly to melt the cheese on the toasted French bread.
Prep Time: 15 minutes
Cook Time: 30 minutes
Total Time: 45 minutes
Ingredients:
Instructions:
Put the chicken broth in a large saucepan and bring to a boil. Add the cubed zucchini and continue cooking for 20 minutes, or until softened.
Blend the zucchini and broth in small batches with the cream cheese until smooth. Or leave it slightly chunky, if you like. To much hot liquid in a blender can blow the top off, so don't fill the blender more than one-third to half full and hold the lid down firmly with a folded kitchen towel in hand.
Pour the soup back into the saucepan. Taste and season with curry powder, salt, and pepper, to taste. Heat through and serve.
Makes 6 Servings
Site Search