Easy Skillet Macaroni and Cheese
by
, September 21, 2017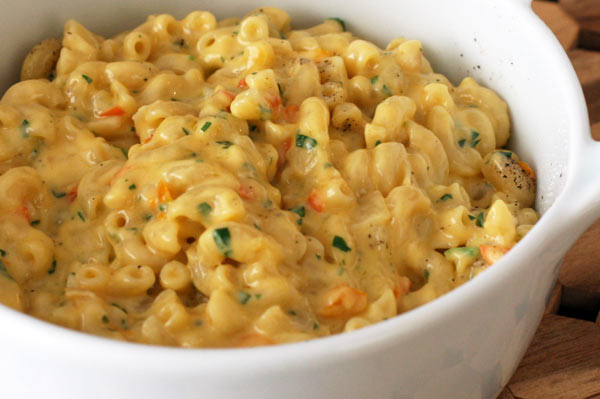 This creamy macaroni and cheese is so easy to fix in a skillet or saute pan. It's an easy mac and cheese for 2 to 3 people. Feel free to vary the ingredients. Saute some mushrooms along with the onions or omit the onions and peppers. This macaroni and cheese would be great with bacon as well.
Related:
Instant Pot Macaroni and Cheese
Prep Time: 10 minutes
Cook Time: 10 minutes
Total Time: 20 minutes
Ingredients:
Instructions:
Melt the butter in a medium skillet over medium heat. Add the onion and bell pepper, if using; saute until softened.
Add the macaroni and water to the skillet and bring to a boil. Cover and reduce the heat to medium-low; cook for about 8 to 10 minutes, or until the macaroni is tender. If necessary, add a little more water.
Stir in the cheese, cream or milk, and salt and pepper, to taste. Heat through.
Makes 2 to 3 servings.
Site Search