Cranberry Orange Shortbread
by
, May 30, 2017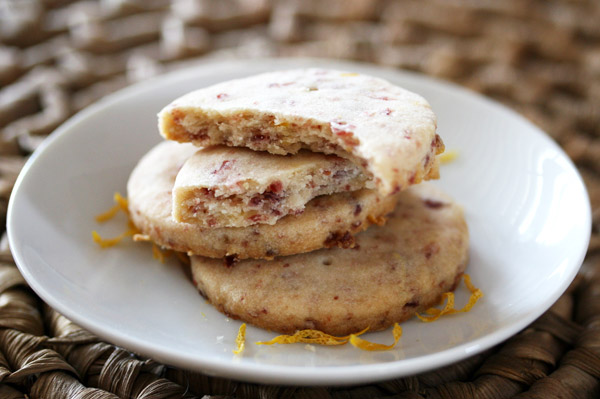 This shortbread will be an instant hit with friends and family. Finely chopped cranberries and orange zest make these cookies perfect for holiday baking. Chop the dried cranberries as finely as possible.
Prep Time: 15 minutes
Cook Time: 20 minutes
Total Time: 35 minutes
Ingredients:
Instructions:
Preheat oven to 325 F.
Line a baking sheet with parchment paper or lightly grease the pan.
In a food processor, chopper, or by hand, chop the cranberries as finely as possible.
In a mixing bowl, combine the flour with the chopped cranberries. Add the softened butter, convectioners' sugar, and orange zest. Mix until a soft dough has formed.
Turn the dough out onto a lightly floured surface. With a lightly floured rolling pin, roll out the dough to about 1/4-inch to 1/3-inch in thickness. Cut out with cookie cutters or use a sharp knife and cut into strips.
Place the on the prepared baking sheet. Prick the cookies in a few places with a fork.
Bake for 20 minutes, or until just lightly browned on the bottoms.
Makes about 1 1/2 to 2 dozen cookies, depending on size.
Makes About 24 Servings
Site Search