Slow Cooker Pork Loin Roast With Cranberry Sauce
by
, August 8, 2017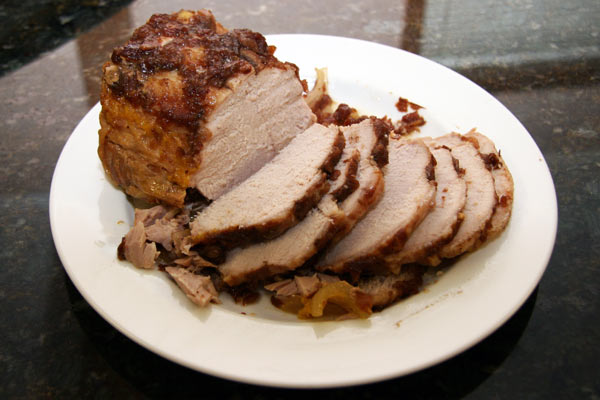 This slow cooker pork loin roast is flavored with a combination of pineapple and cranberry sauce. The fruit mixture pairs nicely with seasoned pork roast. Feel free to use a seasoned salt or Cajun seasoning instead of plain salt and pepper. Pork loin is relatively lean, so take care not to overcook it. Serve the pork sliced with rice or potatoes. This recipe can be made with boneless country style ribs as well.
Prep Time: 20 minutes
Cook Time: 7 hours
Total Time: 7 hours 20 minutes
Ingredients:
Instructions:
Trim the pork roast and season with salt, pepper, and garlic powder.
Heat the oil a large skillet over medium-high heat. Brown the pork on all sides.
Place the pork loin in slow cooker.
In a bowl, combine the remaining ingredients; pour over pork. Cover and cook for 6 to 9 hours on low, or until the pork registers at least 145 F on a food thermometer.
Slice the pork and spoon some sauce over each portion.
Makes 6 Servings
Site Search