Corn Chowder With Smoked Sausage
by
, April 29, 2017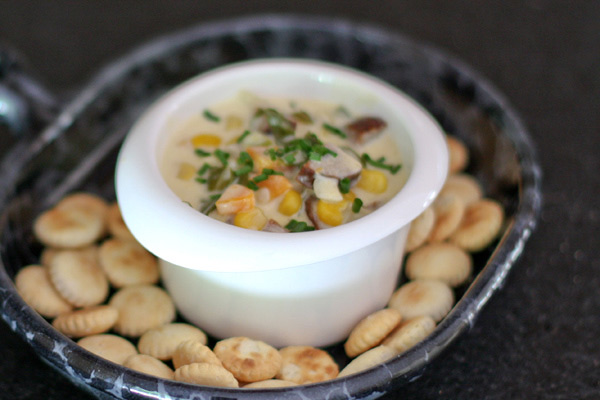 Use spicy andouille sausage or a milder sausage, like kielbasa, in this tasty corn chowder. Add crusty bread or biscuits for a tasty everyday meal.
Prep Time: 15 minutes
Cook Time: 20 minutes
Total Time: 35 minutes
Ingredients:
Instructions:
Heat the vegetable oil in a large saucepan or Dutch oven over medium heat.
Dice the smoked sausage and then add it to the hot oil along with the onion, celery, and carrot. Cook, stirring, until onion is soft and vegetables are just tender.
Add the butter to the pot and stir until melted. Stir in flour until well incorporated. Add the vegetable broth, potatoes, corn, and spinach or chard. Bring to a boil. Reduce heat to low and cover. Cook, stirring frequently, until the vegetables are tender.
Add the cream and heat through. Add salt and pepper, to taste.
Serve garnished with some fresh chopped parsley or chives.
6 Servings
Site Search