Corn Pudding
by
, January 18, 2018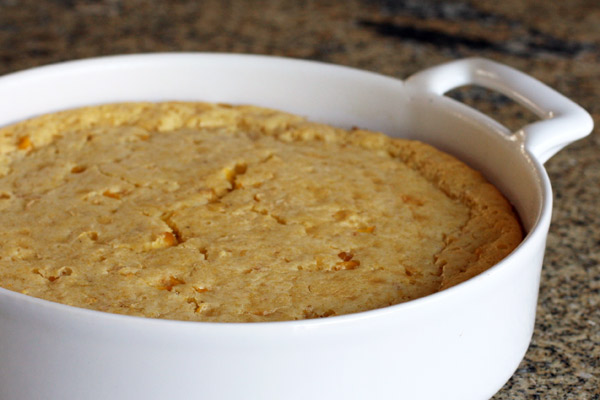 This fluffy corn casserole will settle a bit when it comes out of the oven, but it will still taste great. Add some diced green chile peppers if you like a little heat. Or add about 1/2 cup of shredded cheese to the batter.
Related:
Quick Stovetop Scalloped Corn
Prep Time: 10 minutes
Cook Time: 45 minutes
Total Time: 55 minutes
Ingredients:
Instructions:
Preheat the oven to 350 F.
Grease a 2-quart baking dish.
In a mixing bowl, combine the muffin mix with the sour cream, eggs, milk, melted butter, and cream-style corn. Mix well. Drain the whole kernel corn and fold it into the batter.
Bake the casserole for 45 to 50 minutes, or until lightly browned.
Makes 6 servings.
Site Search