Colorful Coleslaw With Mayonnaise and Sour Cream Dressing
by
, September 24, 2017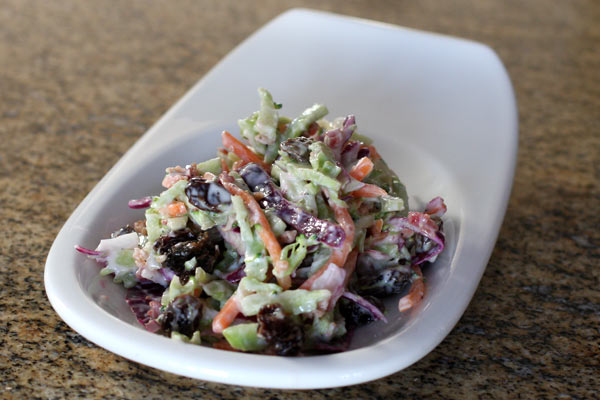 Red and green cabbage make this delicious coleslaw colorful, and the mayonnaise and sour cream dressing is super flavorful. Feel free to add more or less sugar to taste. This recipe makes enough slaw for at least 12 people.
Related:
Purple Slaw With Cilantro Lime Dressing
Prep Time: 20 minutes
Cook Time: 0 minutes
Total Time: 20 minutes
Ingredients:
Instructions:
In a large bowl, combine the sour cream, mayonnaise, vinegar, sugar, celery seeds and salt, and cayenne pepper. Stir to blend.
Add the shredded green and red cabbage to the bowl along with the celery and carrots. Toss to blend and refrigerate until thoroughly chilled.
Makes 12 servings.
Site Search