Old-Fashioned Cold Oven Pound Cake
by
, July 24, 2017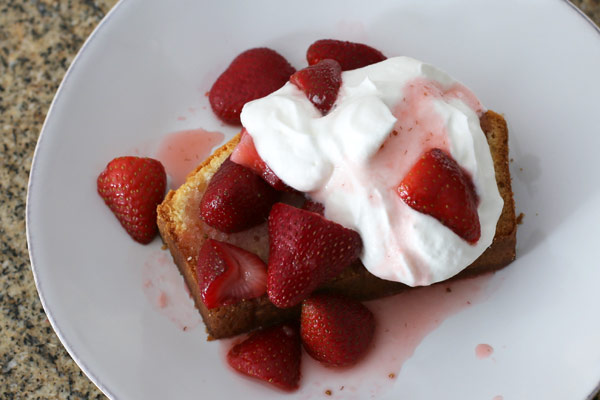 This easy pound cake starts in a cold oven. It's a great cake to serve with fresh berries or a fresh fruit syrup and whipped cream. Make two and freeze one for another day!
Prep Time: 15 minutes
Cook Time: 1 hour 15 minutes
Total Time: 1 hours 30 minutes
Ingredients:
Cake
Instructions:
Grease and flour a 9-by-5-by-3-inch loaf pan
In a mixing bowl with an electric mixer, beat the butter and sugar until light and fluffy. Add the eggs, one at a time, beating after each addition until blended. Add the vanilla and blend thoroughly.
Add one-third of the flour, alternating with half of the cream, blending after each addition. Repeat with another one-third of the flour and the remaining cream, and then add the remaining flour. Blend well, but don't overbeat.
Spread the batter in the loaf pan and place it in the cold oven.
Turn oven temperature setting to 325 F. Bake the cake for 1 hour and 15 minutes to 1 hour and 25 minutes. A toothpick inserted into the center of the cake should come out clean.
Cool in the pan for 20 minutes and then remove to a rack to cool completely.
Makes 10 Servings
Site Search