Coconut Ice Cream With Semisweet Chocolate
by
, May 21, 2017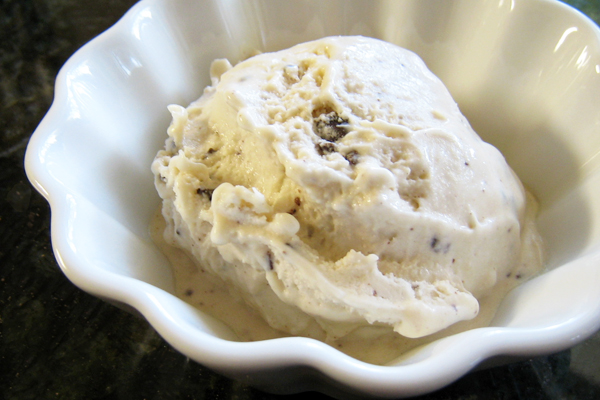 This ice cream is similar in flavor to an old-fashioned New England candy, the Needham. Needhams were a coconut candy covered with dark chocolate. Pasteurized egg substitute in this recipe means there's no need to cook the custard mixture. Another way to add chocolate flecks: Melt about 3 ounces of semisweet chocolate with 1 tablespoon of vegetable oil and drizzle it into the ice cream just before it's done in the freezer. The chocolate will freeze in little chunks as the freezer mixes it in.
Prep Time: 10 minutes
Cook Time: 5 minutes
Total Time: 15 minutes
Ingredients:
Instructions:
In a blender, combine the cream, half-and-half, egg substitute, coconut cream, and vanilla. Process until well blended.
Pulse in coconut just until mixed.
Pour the mixture into ice cream freezer; stir in chocolate chunks. Follow manufacturers directions for making ice cream.
Makes About 8 to 10 Servings (5 Cups)
Site Search