Spanish Rice With Chorizo
by
, May 5, 2017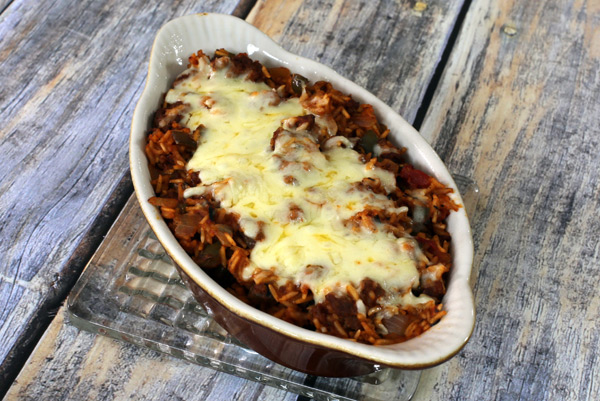 Spicy chorizo (or chaurice) and pincante sauce add flavor to this Spanish-style rice. Melt some asadero or Monterey jack cheese on top of the rice just before serving.
Prep Time: 20 minutes
Cook Time: 45 minutes
Total Time: 1 hour 5 minutes
Ingredients:
Instructions:
In a Dutch oven or large saucepan over medium heat, brown the chorizo, stirring and breaking up until thoroughly cooked. Drain fat off. Remove to a plate and set aside.
Add 1 tablespoon of olive oil to the pan. Saute the bell pepper and the onion until the onion is transparent, about 10 minutes. Add the garlic and saute for 2 minutes longer.
Add the sausage back to the pan along with the picante sauce, 3 cups of water, tomato paste, cumin, salt, and paprika; stir to blend. Bring the mixture to a boil. Reduce the heat to low, cover the pan, and simmer for 10 minutes.
Add the rice to the pan. Cover and simmer for 20 to 30 minutes, or until rice is tender and most of the liquids are absorbed. Stir occasionally and add more water, if necessary.
Spoon the hot rice into a serving dish and top with some shredded cheese.
Makes 8 Servings
Site Search