Chocolate Whipped Cream
by
, April 27, 2017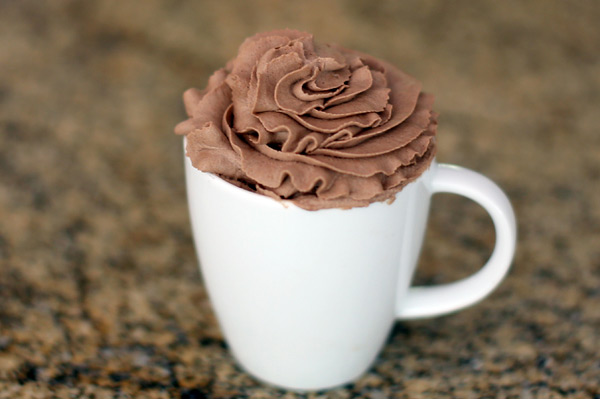 This easy chocolate whipped cream is made with unsweetened cocoa powder. This would make a nice layer on a dessert or pie, or serve it as a topping for ice cream or a parfait. Or pipe the cream into cream puffs or eclairs.
Prep Time: 10 minutes
Total Time: 10 minutes
Ingredients:
Instructions:
Sift the powdered sugar and cocoa together into a small mixing bowl.
Gradually add the heavy whipping cream, stirring until the mixture is well blended.
Cover the bowl with plastic wrap and refrigerate for about 30 minutes, or until chilled.
Beat the cream mixture to spreading or piping consistency.
Stir in vanilla.
Cover and refrigerate until serving time.
Makes about 2 cups.
Site Search