Chocolate Peanut Butter Clusters
by
, May 16, 2017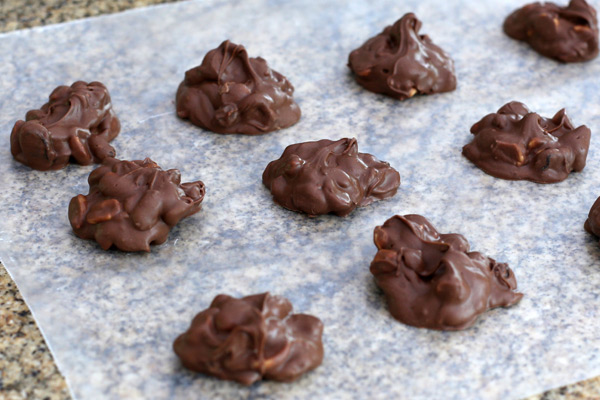 Chocolate and peanut butter team up in this peanut candy recipe. The peanut clusters are easy and delicious.



Prep Time: 5 minutes
Cook Time: 5 minutes
Total Time: 10 minutes

Ingredients:


Instructions:
In a heavy saucepan, combine the almond bark, chocolate chips, and peanut butter. Place the pan over low heat and cook until the mixture is smooth and melted, stirring occasionally.
Add the peanuts and stir to blend.
Drop by tablespoon onto wax paper. Let stand until set.
Refrigerate or freeze briefly for faster setting.
Store in a tightly covered container in the refrigerator.
Makes 24 Servings

Site Search







©2017 Classic-Recipes.com