Easy Chocolate Meringue Cookies
by
, July 21, 2017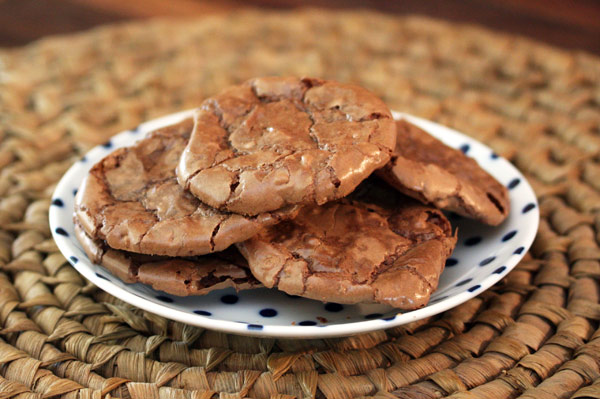 These easy chocolate meringue cookies are made with only six ingredients: egg whites, sugar, chocolate, nuts, salt, and vanilla. Feel free to leave the nuts out of the cookies or replace them with some mini chocolate chips or brickle chips.
Prep Time: 10 minutes
Cook Time: 10 minutes
Total Time: 20 minutes
Ingredients:
Instructions:
Melt the chocolate chips in a bowl over simmering water or in the microwave oven. Set aside to cool.
Preheat the oven to 325 F.
Grease baking sheets or line with parchment paper.
In a mixing bowl with an electric mixer, beat the egg whites until foamy; beat in the salt. Gradually beat in the sugar and continue beating on high speed until very thick and the mixture holds stiff peaks. Fold in the vanilla and the cooled melted chocolate. Fold in nuts.
Bake for about 9 or 10 minutes, until firm and set but still soft.
Makes about 2 dozen cookies.
Makes 24 Servings
Site Search