Chocolate Frozen Yogurt Ice Cream
by
, May 21, 2017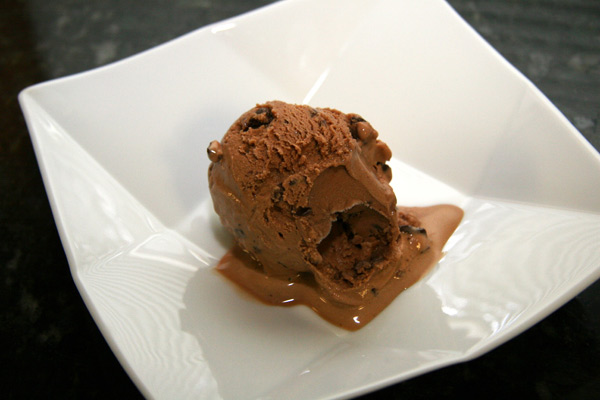 This chocolate frozen yogurt is made with a pudding-like mixture with the addition of yogurt and chocolate chips.
Prep Time: 10 minutes
Cook Time: 5 minutes
Total Time: 15 minutes
Ingredients:
Instructions:
In a medium saucepan combine the sugar and cornstarch. Stir in evaporated milk and chocolate chips.
Place the saucepan over medium heat. Heat until chocolate has melted and the mixture has thickened, stirring constantly.
Remove from heat and stir in the yogurt and vanilla.
Refrigerate for 2 hours, or until thoroughly chilled. Add mini chocolate chips to the chilled mixture, if using.
Pour mixture into ice cream machine container and freeze following to manufacturers instructions.
Makes 6 Servings (About 3 1/2 Cups)
Site Search