Chocolate Butterball Cookies
by
, May 19, 2017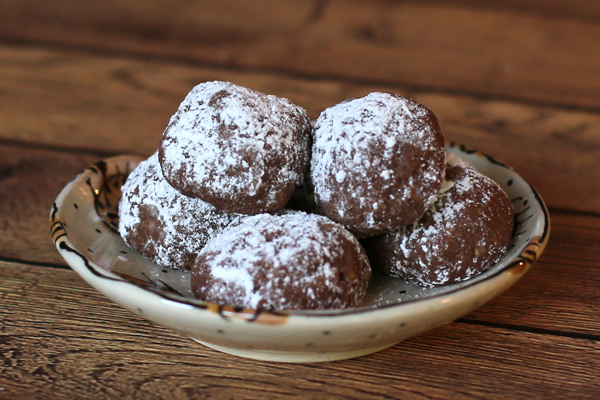 The cooled cookies are rolled in powdered sugar, but you could also roll them in granulated sugar before baking if you prefer.
Prep Time: 15 minutes
Cook Time: 12 minutes
Total Time:27 minutes
Ingredients:
Instructions:
Preheat the oven to 350 F.
Melt the chocolate over low heat or over simmering water; stir the cream into the chocolate and set aside to cool.
In a mixing bowl with an electric mixer, cream the butter and sugar until light and fluffy; beat in vanilla and the cooled chocolate. Blend in the flour and salt until blended. fold the nuts into the cookie dough.
Shape the dough into 1-inch balls and arrange on ungreased baking sheets.
Bake for 12 to 14 minutes.
Cool completely abd then roll gently in the sifted powdered sugar.
Makes 4 to 5 Dozen
Site Search