Crockpot Chicken With Mushrooms and Tomatoes
by
, June 1, 2017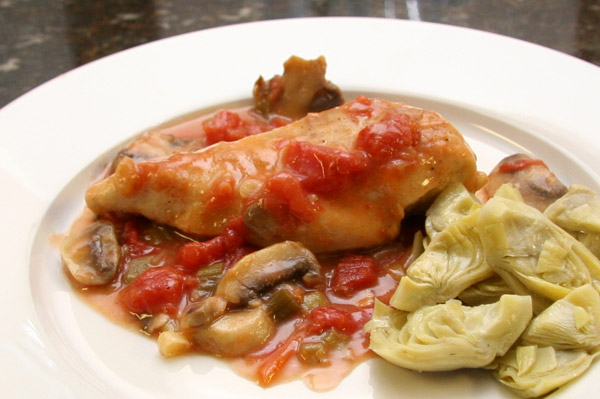 This easy chicken dish is excellent served with pasta or rice and crusty bread. Add a tossed salad and pass the Parmesan cheese. If you choose to use fresh mushrooms, add them about an hour before the dish is done.
Related:
Top 24 Easy Chicken Recipes
Prep Time: 15 minutes
Cook Time: 5 hours 45 minutes
Total Time:6 hours
Ingredients:
Instructions:
Combine the chicken, bacon, tomatoes, and mushrooms in a 3 1/2-quart or larger slow cooker; stir to combine.
In a bowl, combine the chicken gravy mix, red wine, and mustard. Pour over the chicken.
Cover and cook on low 5 1/2 to 6 1/2 hours.
Add the fresh basil about 1/2 hour before it's done.
Serve over pasta or rice with Parmesan cheese.
Makes 4 Servings
Site Search