Crockpot Chicken and Pasta Soup
Updated July 1, 2017 by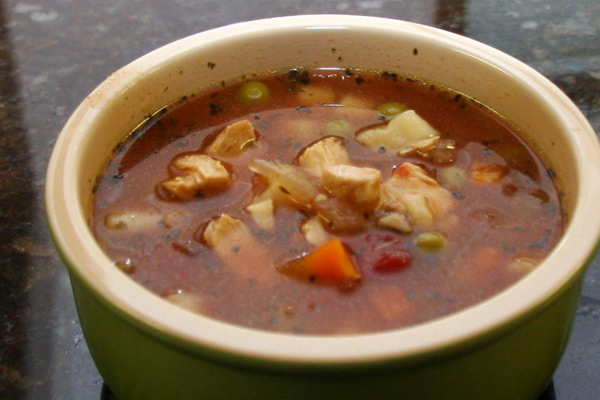 This easy crockpot chicken soup is made with tomatoes, vegetables, and some small pasta.
Related:
Top 24 Easy Chicken Recipes
Prep Time: 10 minutes
Cook Time: 5 hours
Total Time: 5 hours 10 minutes
Ingredients:
Instructions:
In a crockpot, combine the chicken stock, diced chicken, tomatoes, onion, celery, basil, parsley, and garlic powder.
Cover and cook on LOW for 5 to 6 hours.
Cook the pasta in boiling salted water as directed on the package; drain well.
Taste and add salt and pepper, as needed, to taste.
Add the cooked pasta and vegetables to the crockpot.
Cover and continue cooking on LOW for 30 to 60 minutes, or until hot.
4 to 5 Servings
Site Search