Chicken Salad With Bacon
by
, May 20, 2017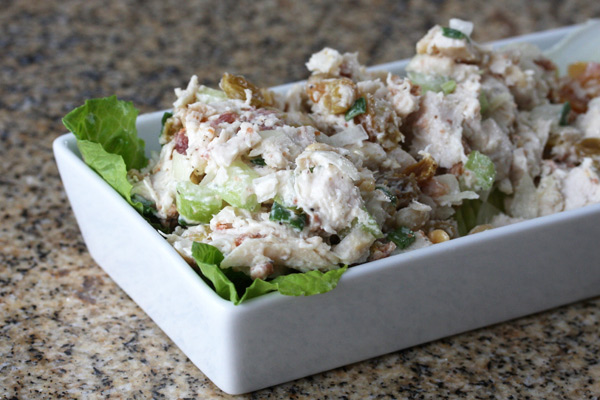 This chicken salad is an out-of-the-ordinary combination of diced chicken, bacon, raisins, and chopped pecans with a mayonnaise and lemon dressing.
Prep Time: 15 minutes
Total Time:15 minutes
Ingredients:
Instructions:
In a medium bowl, combine the chicken, bacon, raisins, celery, red onion, green onion, and pecans, if using.
Add about 1/2 cup of the mayonnaise and the lemon juice; stir until well blended.
Taste and add more mayonnaise and the salt and pepper, to taste.
Makes 4 Servings
Site Search