Chicken, Macaroni, and Cheese Casserole
by
, May 20, 2017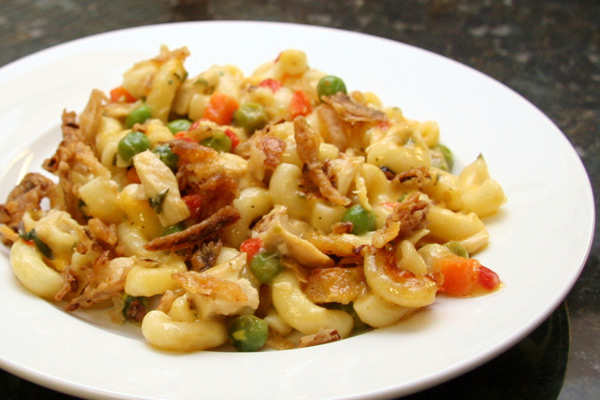 Top this one-dish meal off with French fried onions or buttery bread crumbs. It's a great meal to fix for a busy day. The casserole is made with a combination of chicken, macaroni, cheese, and vegetables. Use cooked chicken breasts or a fully cooked rotisserie chicken.
Related:
Top 24 Easy Chicken Recipes
Prep Time: 18 minutes
Cook Time: 30 minutes
Total Time: 48 minutes
Ingredients:
Instructions:
Preheat the oven to 350 F.
Lightly grease a 2 1/2-quart casserole.
Cook the macaroni following package directions; drain and set aside.
In a large bowl, mix the soup with milk; stir in the diced chicken, pimientos, peas and carrots, salt and pepper, and cheese. Stir in the cooked, drained macaroni until well blended.
Spoon the macaroni mixture into the prepared baking dish.
Sprinkle onions or buttered bread crumbs over the top.
Bake for 30 minutes, or until hot and bubbly.
Makes 4 to 6 Servings
Site Search