Easy Chicken and Cornbread Dressing Casserole
by
, May 21, 2017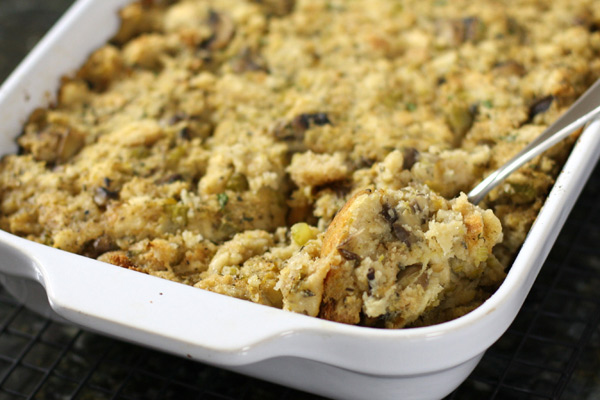 This chicken and dressing bake is a tasty dressing to serve along with a holiday dinner or make it a main dish with steamed green beans or broccoli and mashed potatoes.
Related:
Top 24 Easy Chicken Recipes
Prep Time: 15 minutes
Cook Time: 1 hour
Total Time: 1 hour 15 minutes
Ingredients:
Instructions:
Preheat the oven to 325 F.
Butter a 9-by-13-by-2-inch baking pan.
In a large bowl mix the cornbread dressing crumbs with the melted butter, chicken stock, onion, celery, and diced chicken. Taste and add salt and freshly ground pepper, as needed.
In another bowl, whisk together the mayonnaise, milk, and egg. Pour the mayonnaise mixture over the chicken and dressing mixture and stir to blend.
Spoon the dressing mixture into the prepared baking pan. Spread the condensed soup over the top. Cover and refrigerate for 2 to 6 hours.
Bake the casserole, uncovered, for 45 to 55 minutes, until hot and bubbly.
Makes 6 Servings
Site Search