Chewy Sugar Cookies
by
, August 24, 2017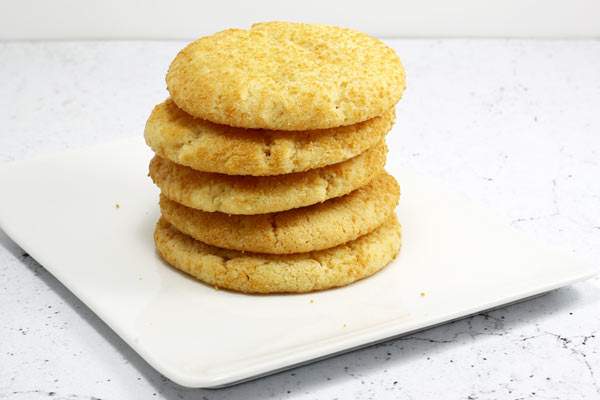 These sugar cookies are rolled in granulated or pourable brown sugar and then baked to perfection. To ensure they retain their chewiness, store the cookies in an airtight container as soon as they've cooled.
Related:
Glazed Lemon Tea Cakes
Prep Time: 10 minutes
Cook Time: 14 minutes
Total Time: 24 minutes
Ingredients:
Instructions:
Heat the oven to 350 F.
Line baking sheets with parchment paper.
In a mixing bowl with an electric mixer, beat the granulated sugar with the butter until light and fluffy. Add the egg and vanilla; blend well.
In another bowl, combine the flour, baking powder, and salt. Stir to blend.
With the mixer on low speed, mix the dry ingredients into the creamed mixture.
Shape the cookie dough into balls and roll in extra sugar, either regular granulated or sparkling sugar or pourable brown sugar. Arrange on the baking sheets with about 2 1/2 inches between the cookies.
Bake for about 12 to 14 minutes, or until the bottoms have lightly browned.
Makes about 24 to 36 cookies, depending on size.
Makes 36 servings.
Site Search