Easy Cheddar Biscuits
by
, September 23, 2017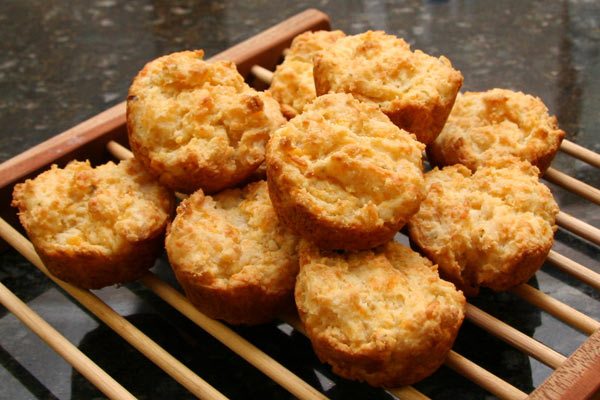 Cheddar cheese flavors these easy drop biscuits. The biscuits are baked in muffin cups and brushed with melted butter while they're still hot. Add some garlic powder to the melted butter if you like.
Related:
Parsley Biscuits
Flaky Buttermilk Biscuits
Prep Time: 10 minutes
Cook Time: 15 minutes
Total Time: 25 minutes
Ingredients:
Instructions:
Heat oven to 400 F.
Lightly grease 12 muffin cups.
In a mixing bowl, combine 8 tablespoons of butter with the shredded cheese, sour cream, and herbs.
In another bowl, combine the flour with baking powder, baking soda, and salt.
Stir the dry ingredients into the wet mixture just until blended. Spoon the dough into the prepared muffin cups.
Bake for about 15 minutes, or until lightly browned.
While the biscuits are baking, melt the remaining 2 tablespoons of butter in a small saucepan.
Brush the hot biscuits with the melted butter. Serve warm.
Makes 12 servings.
Site Search