Cauliflower Spanish "Rice" With Ground Beef

by , March 28, 2017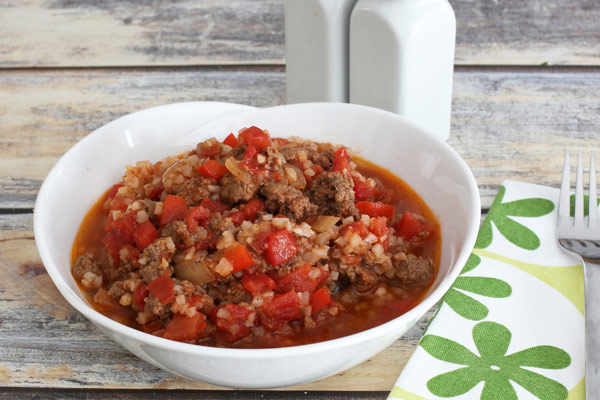 If you're struggling to cut the carbs, this is an excellent dish to consider. The flavor is classic and it's a high protein dish with ground beef and healthy veggies. Chili powder, a bit of Worcestershire sauce, and tomatoes add flavor along with chopped vegetables and the caulilflower.



Prep Time: 10 minutes
Cook Time: 20 minutes
Total Time: 30 minutes

Ingredients:


Instructions:
Melt the butter or heat the oil in a heavy skillet over medium heat. Add the ground beef and cook while stirring and breaking up until the beef is no longer pink.
Add the chopped onion, green bell pepper, salt, brown sugar, chili powder, pepper, and Worcestershire sauce. Continue cooking until onion is tender.
Add tomatoes and ketchup; simmer for 10 minutes.
Add the cauliflower "rice" and heat through.
*Use frozen steamed or rice a small head of cauliflower in the food processor or with a box grater. Steam in a small amount of water or following package directions until tender.

6 Servings

Site Search







©2017 Classic-Recipes.com