Basic Caramel Glaze for Cake
by
, July 12, 2017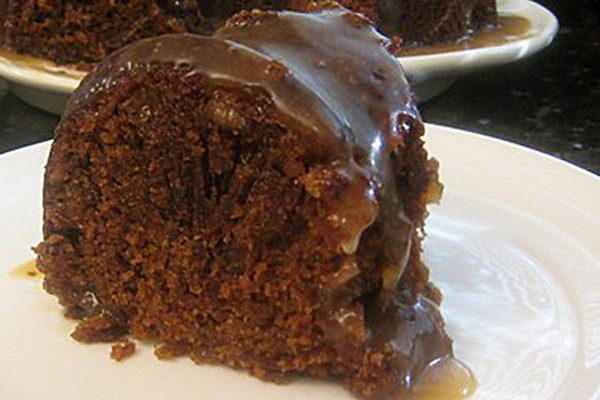 Drizzle this caramel glaze over just about any kind of cake. It's especially good on a spice cake or fig cake (shown). It would make a nice drizzle over a loaf of quick bread as well. One reader commented that she used evaporated milk instead of cream with excellent results.
Prep Time: 8 minutes
Cook Time: 2 minutes
Total Time: 10 minutes
Ingredients:
Instructions:
Melt the butter in a small saucepan over medium-low heat. Add the brown sugar and granulated sugar to the pan.
Cook the butter and sugar mixture 1 minute or until bubbly, stirring constantly. Stir in the heavy cream and bring to a boil. Cook the mixture, stirring constantly, for 2 minutes.
Remove the glaze from the heat and let it cool slightly.
Spoon the warm caramel glaze over a cooled cake.
Makes About 8 to 12 Servings
Site Search