Cake Mix Chocolate Oatmeal Cookies
by
, April 28, 2017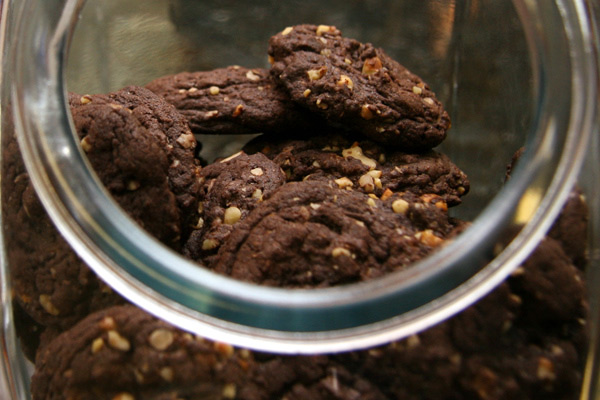 These cookies are a snap to mix and bake with a chocolate fudge cake mix, some oats, and brickle or toffee chips. Leave the nuts out if you'd like. The cookies are versatil as well. Replace the toffee chips and/or nuts with chocolate chips, peanut butter chips, or another kind of chopped nut.
Prep Time: 10 minutes
Cook Time: 12 minutes
Total Time: 22 minutes
Ingredients:
Instructions:
Heat oven to 350 F.
Lightly grease a baking sheet.
In a mixing bowl with an electric mixer, combine the cake mix with the oats, oil, and eggs; beat on low speed just until moistened. Beat on high speed for a few seconds to blend thoroughly.
Fold in the toffee chips and chopped nuts.
Drop on the prepared baking sheet from a teaspoon or cookie scoop, leaving about 2 inches between cookies.
Bake for 10 to 12 minutes.
Let the cookies cool for 1 minute in the pan. With a spatula, carefully remove them to a rack to cool completely.
Makes about 4 dozen cookies.
48 Servings
Site Search