Cabbage Wedges With Tangy Cheese Sauce
by
, August 17, 2017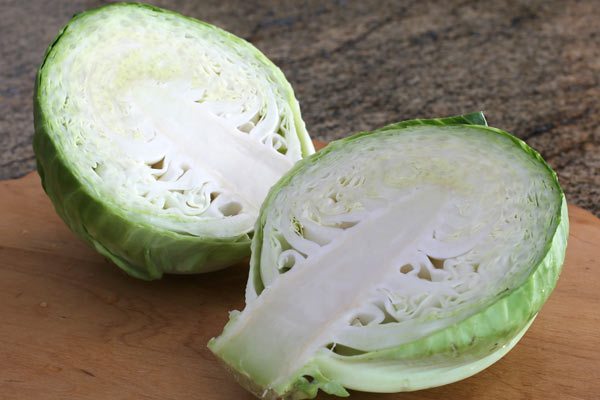 These cabbage wedges are baked with a tangy homemade cheese sauce. The chili sauce, mayonnaise, and cheese mixture add some zing to the saucy cabbage dish. Feel free to leave the chili sauce out or add a little ketchup, to taste. One visitor substituted some red curry paste with excellent results.
Related:
Cabbage Gratin
Prep Time: 15 minutes
Cook Time: 30 minutes
Total Time: 45 minutes
Ingredients:
Instructions:
Cut the cabbage into 8 wedges and then remove the hard center core; place in a Dutch oven or large saucepan. Add 2 cups of water and 1 teaspoon of salt; bring to a boil over high heat. Cover the pan and lower the heat to low; cook for 10 minutes. Drain well.
Arrange the drained cabbage wedges in a 9-by-13-by-2-inch baking pan.
Heat the butter in a large skillet over medium low heat. Cook the green bell pepper and onion until tender. Add flour and cook for 1 minute, stirring constantly. Gradually add the milk. Cook over medium heat, stirring constantly, until thickened and bubbly. Stir in salt and pepper, to taste.
Pour the thickened sauce over cabbage. Bake at 375 F for 20 minutes.
Combine the mayonnaise, shredded cheese, and chili sauce; mix well. Spoon the mixture over the cabbage wedges and bake for 5 minutes more, until cheese is melted.
*Chili sauce is similar to ketchup and is usually found next to the ketchup in markets. Not Asian chili sauce or paste.


Makes 8 Servings
Site Search