Buttermilk Waffles With Variations
by
, May 7, 2017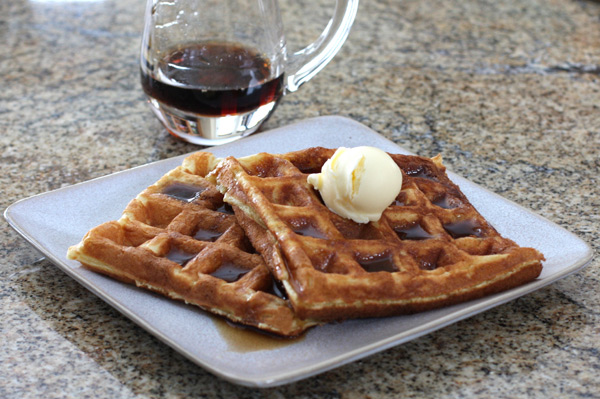 These basic buttermilk waffles are easy and versatile. See the many possible variations below the recipe.
Prep Time: 10 minutes
Cook Time: 10 minutes
Total Time: 20 minutes
Ingredients:
Instructions:
Preheat the waffle iron.
In a medium bowl, whisk the eggs with the buttermilk until smooth.
Add the remaining ingredients and stir until blended. Don't overmix; there will be some lumps in the batter.
Bake in a preheated waffle iron until waffles are golden brown.
Serve waffles with syrup or fruit.
Variations
Add 1 tablespoon of finely grated orange zest or 1 teaspoon of vanilla extract.
Add 1 teaspoon of ground cinnamon.
Fold 1/2 cup of finely chopped walnuts or pecans into the batter.
Fold 2/3 cup of fresh blueberries (of frozen unthawed) into the batter.
Fold 1/3 cup of mini semisweet chocolate chips in to the batter.
4 Servings
Site Search