Mozzarella Cheeseburgers
by
, May 18, 2017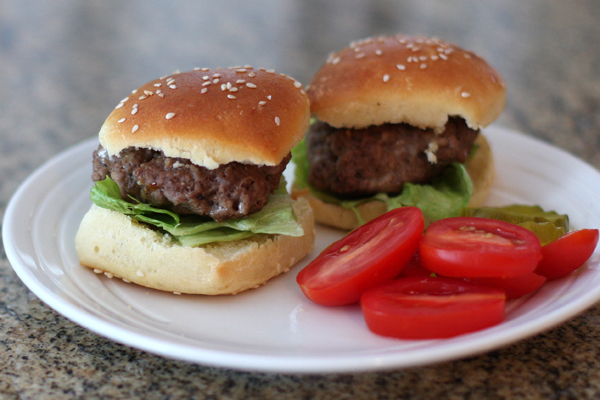 The ground beef mixture for these burgers includes shredded mozzarella, bread crumbs, and barbecue sauce. Top the burgers with slices of mozzarella cheese and your favorite burger toppings.
Prep Time: 10 minutes
Cook Time: 10 minutes
Total Time: 20 minutes
Ingredients:
Instructions:
Combine the ground beef, mozzarella cheese, bread crumbs, barbecue sauce, and pepper. Shape into 4 burgers or 8 smaller slider-size burgers.
Heat a grill pan over medium-high heat on the stovetop or prepare an outdoor gas or charcoal grill for direct medium-high heat.
Grill for about 5 minutes on each side, or until the burgers are cooked through and at least 160 F in the center.
Brush with more barbecue sauce the last minute or two, if desired.
Place a piece of mozzarella cheese on the burgers and continue heating just until the cheese has melted.
Toast the buns, if desired, and serve with toppings.
Makes 4 Servings
Site Search