Grilled Hamburgers With Chipotle Aioli
by
, May 17, 2017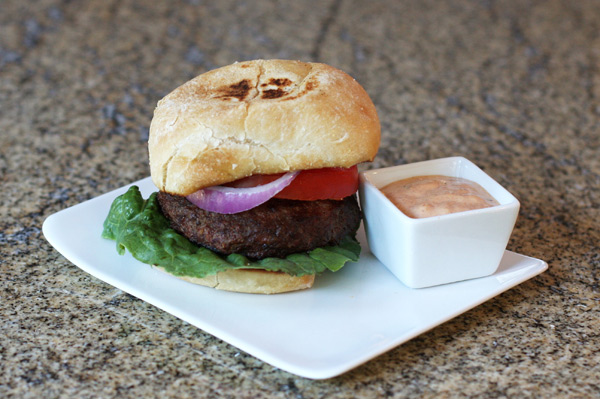 These grilled hamburgers are served with a spicy chipotle and garlic mayonnaise.
Prep Time: 12 minutes
Cook Time: 10 minutes
Total Time: 22 minutes
Ingredients:
Instructions:
Shape the ground beef into four 6-ounce patties; sprinkle with salt and pepper.
In the bowl of an immersion blender or small food processor, combine the mayonnaise, chopped chipotle chile peppers, lime juice, and garlic. Process until smooth and well blended. Or, chop the chipotle peppers and garlic very finely and mix all ingredients together by hand. Add the chopped fresh cilantro, if using. Cover and refrigerate until serving time. The sauce will keep for 3 to 3 days in the refrigerator.
Grill or broil the burgers over medium-high coals for about 4 to 5 minutes on each side, or to a temperature of 160 F.
Arrange the grilled hamburgers on split toasted or grilled buns.
Top with the chipotle aioli and your chosen burger toppings.
Makes 4 Servings
Site Search