Brownie Drop Cookies
by
, July 9, 2017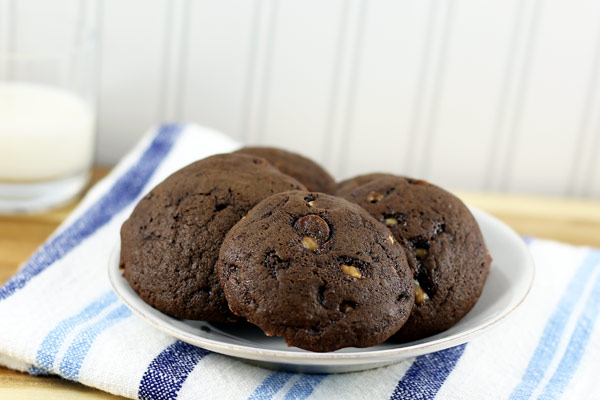 These soft chocolate drop cookies will satisfy any chocolate craving! The intense chocolate flavor comes from cocoa. If you like nutty brownies, add chopped pecans or walnuts. Or add chocolate or white chocolate chips to the batter. Brickle chips are great as well.
Prep Time: 12 minutes
Cook Time: 12 minutes
Total Time: 24 minutes
Ingredients:
Instructions:
Preheat the oven to 350 F.
Grease baking sheets or line with parchment paper.
In a mixing bowl with an electric mixer, beat the butter and sugar together until light and fluffy. Beat in the vanilla and egg.
In a bowl, combine the dry ingredients; add to creamed mixture alternately with milk, blending well.
Fold in the chopped nuts or other additions.
Drop from a teaspoon or cookie scoop onto the prepared baking sheets. Bake for about 12 minutes, or until set.
Makes about 3 dozen cookies, depending on size.
Makes 6 Servings
Site Search