Brown Sugar Drop Cookies
by
, April 15, 2017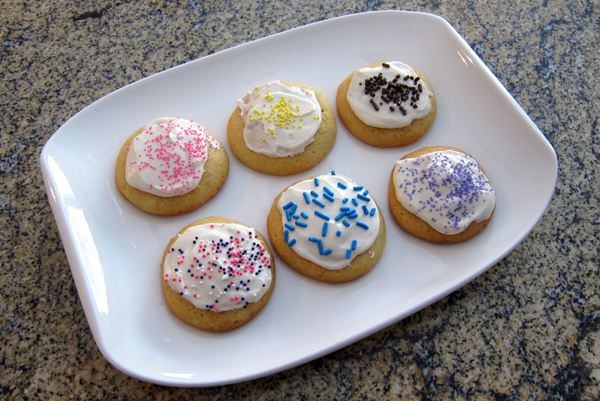 These easy brown sugar drop cookies can be made with or without walnuts. Or use pecans if you prefer. Frost the cookies if you like.
Prep Time: 10 minutes
Cook Time: 10 minutes
Total Time: 20 minutes
Ingredients:
Instructions:
Heat oven to 375 F.
Line baking sheets with parchment paper.
Cream the butter with brown sugar until light and fluffy.
Beat in the eggs, sour cream, and vanilla extract.
In a bowl, combine the flour, baking soda, and salt. Whisk or stir to blend thoroughly.
Stir the flour mixture into the first mixture until well blended.
Fold in chopped nuts or chocolate chips, if using.
With a cookie scoop or teaspoon, drop the cookie dough onto the prepared baking sheets. Leave about 1 1/2 to 2 inches of space between the cookies.
Bake the cookies for about 10 minutes, or until lightly browned.
Remove to racks to cool completely.
Decorate or frost as desired.
6 Dozen (72 Servings)
Site Search