Broccoli Salad With Sesame Dressing
by
, May 15, 2017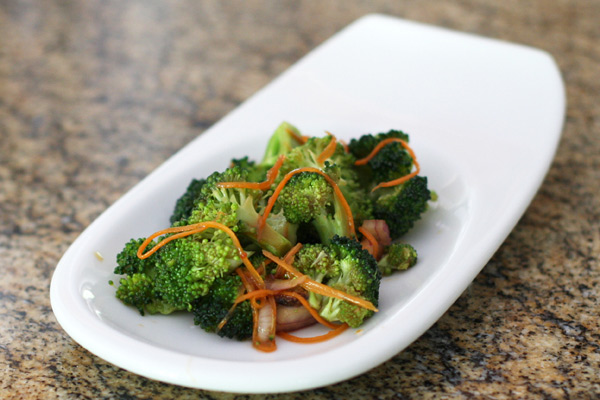 The tasty Asian-style sesame dressing flavors this broccoli salad. It's a quick and easy salad, and it's lighter than most.
Prep Time: 15 minutes
Total Time: 15 minutes
Ingredients:
Instructions:
In a small bowl or jar, combine the soy sauce, brown sugar, sesame oil, vinegar, and chili sauce. Whisk or shake to blend the ingredients thoroughly.
In a serving bowl, combine the broccoli, red onion, and carrot. Add the sliced radishes, if using.
Pour the dressing over the salad and toss to coat. Cover and refrigerate until serving time.
Sprinkle sesame seeds over the salad before serving.
Makes 6 to 8 Servings
Site Search