Broccoli and Orzo Salad
by
, December 24, 2017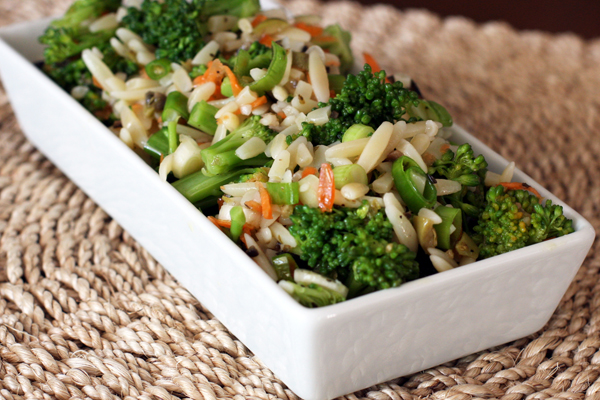 Shredded carrots add color to this easy broccoli and orzo pasta salad. A simple red wine vinaigrette dresses the salad perfectly. Add this side dish to any meal -- it's an excellent spring or summer dish. Or take it to a potluck dinner.
Related:
Broccoli Crunch Salad
Prep Time: 15 minutes
Cook Time: 10 minutes
Total Time: 25 minutes
Ingredients:
Instructions:
Cook the orzo following package directions. Drain and set aside.
Steam broccoli the broccoli over simmering water for about 2 to 3 minutes, or until just tender. Drain in a colander and rinse with cold water.
In a large bowl, toss the broccoli with orzo, chopped green onions, olives, carrot, oregano, garlic powder, and black pepper.
In another bowl, whisk the red wine vinegar with the olive oil and then toss with the salad ingredients.
Add salt, to taste, as desired.
Makes 6 servings.
Site Search