Broccoli Cheddar Pudding
by
, September 9, 2017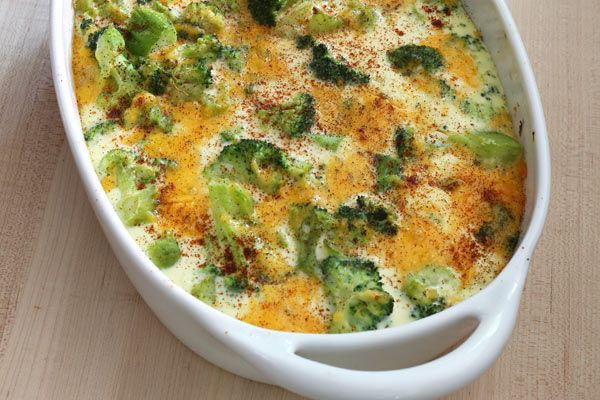 A custard-like blend of milk and eggs holds this broccoli and cheese casserole together. The recipe is simple and satisfying. Add this broccoli casserole to your holiday dinner menu.
Related:
Broccoli Casserole With Cheez Whiz
Prep Time: 10 minutes
Cook Time: 40 minutes
Total Time: 50 minutes
Ingredients:
Instructions:
Butter a shallow 1 1/2-quart casserole.
Cook broccoli in a small amount of boiling salted water until just tender.
Drain the broccoli and put in a buttered shallow baking dish. Add the shredded cheese and toss to blend.
In a bowl, whisk the eggs with the milk, salt, and pepper. Pour the mixture over the broccoli and cheese.
Place the baking dish in a larger pan. Fill the larger pan with about 1/2 inch of hot water.
Bake for 40 to 45 minutes, or until firm. Sprinkle with paprika.
4 to 6 servings.
Site Search