Easy Blueberry Snacking Cake
by
, October 11, 2017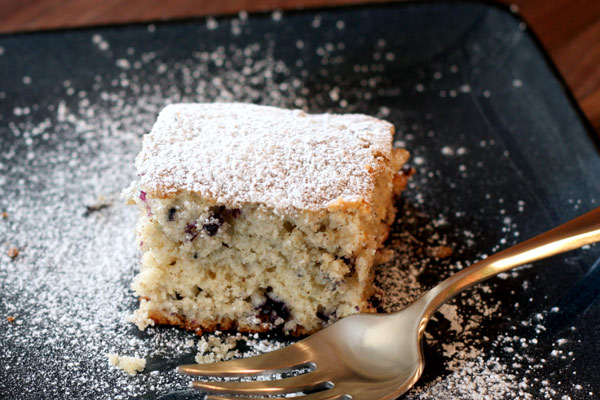 This is an easy, homemade blueberry cake that's perfect for when you need a snack cake or coffee cake. Dust the cake with powdered sugar or leave it plain. It's a nice cake to serve with a scoop of ice cream.
Related:
Blueberry Bundt Cake
Blueberry Cheesecake Bars
Prep Time: 10 minutes
Cook Time: 25 minutes
Total Time: 35 minutes
Ingredients:
Instructions:
Heat oven to 350 F.
Grease and flour an 11-by-7-inch baking pan.
In a bowl, combine the flour, baking soda, sugar, salt, allspice, nutmeg, and cloves. Stir with a spoon or whisk to blend thoroughly.
In another bowl, whisk together the egg, milk, and melted butter. Stir the milk mixture into the dry ingredients just until moistened. Fold in the blueberries.
Spread the batter in the prepared baking pan.
Bake for 25 to 30 minutes, or until the cake is lightly browned and a toothpick comes out clean when inserted into the center.
Makes about 12 servings.
Site Search