Slow Cooker Black-Eyed Pea Soup With Tomatoes and Greens
by
, October 11, 2017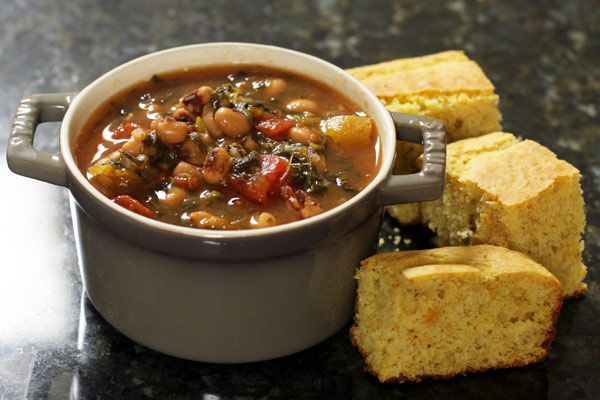 Canned black-eyed peas, tomatoes, and frozen mixed greens make this soup easy and tasty, and the slow cooker makes it a snap to cook. Creole seasoning is added for flavor. The soup may be made vegetarian by using vegetable broth instead of chicken stock. Or add sliced smoked sausage, leftover ham, or browned ground beef for a heartier soup.
Related:
Black Eyed Peas With Ham
Prep Time: 10 minutes
Cook Time: 6 hours
Total Time: 6 hours 10 minutes
Ingredients:
Instructions:
Combine the peas, tomatoes, chicken stock, greens, and seasonings in a slow cooker.
Cover and cook on LOW for 5 to 7 hours.
Makes 6 servings.
Site Search