Beer Braised Pork Shoulder Roast
by
, May 9, 2017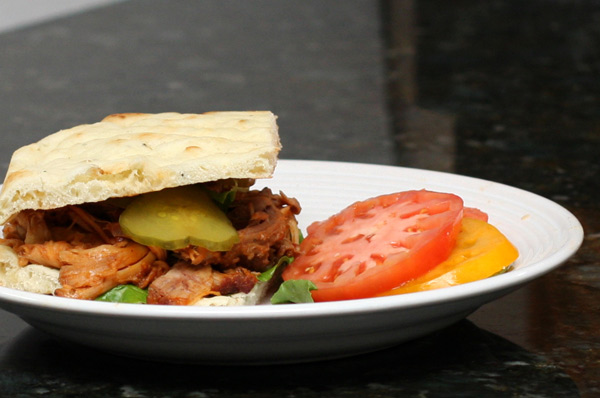 This slow-braised pork shoulder roast makes a fabulous filling for sandwiches, tacos, or burritos. The pork is flavored with chili powder, beer, and garlic.
Prep Time: 20 minutes
Cook Time: 3 hour 30 minutes
Total Time: 3 hours 50 minutes
Ingredients:
Instructions:
Combine the salt, pepper, chili powder, garlic powder, and cayenne. Rub the pork shoulder roast all over with the spice mixture. Wrap the pork in plastic wrap and refrigerate for an hour.
Preheat the oven to 300 F.
Heat the oil in a large Dutch oven over medium heat. Sear the roast on all sides, about 12 to 15 minutes total.
Remove the roast to a plate and set aside.
Add onions to the pan and cook, stirring, until lightly browned. Add the garlic and cook, stirring, for 2 minutes.
Add the roast and the beer to the pan and bring to a boil.
Cover the pan and transfer to the oven.
Cook for 3 to 4 hours, until the roast is very tender and falling apart.
Remove the roast and shred.
Serve with barbecue sauce in split toasted buns or serve in tortillas with taco sauce or salsa and toppings.
Makes 8 Servings
Site Search