Easy Beef and Beans With Cheese
by
, July 10, 2017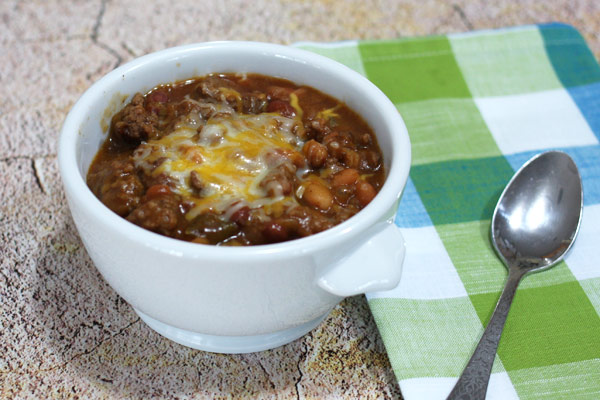 This super-easy beef and bean bake is topped with shredded cheese. The dish makes a complete and satisfying dinner when served with freshly baked biscuits and a tossed salad.
Prep Time: 10 minutes
Cook Time: 25 minutes
Total Time: 35 minutes
Ingredients:
Instructions:
Preheat the oven to 350 F.
Lightly grease a 1 1/2-quart casserole.
Place a large skillet over medium heat. Add the ground beef and cook, stirring and breaking up, for 2 minutes. Add the chopped onion and bell pepper and continue cooking until the onion is tender and the beef is browned and no longer pink. Drain well.
To the beef mixture, add the beans. Add salt and pepper, to taste, and blend well. Transfer the mixture to the casserole dish.
Bake in the preheated oven for 20 minutes. Top with the cheese and continue baking for 2 to 3 minutes, or until the cheese has melted. Alternatively, sprinkle cheese over each serving.
Makes 4 Servings
Site Search