Basic Grilled Cheese Sandwich
by
, July 4, 2017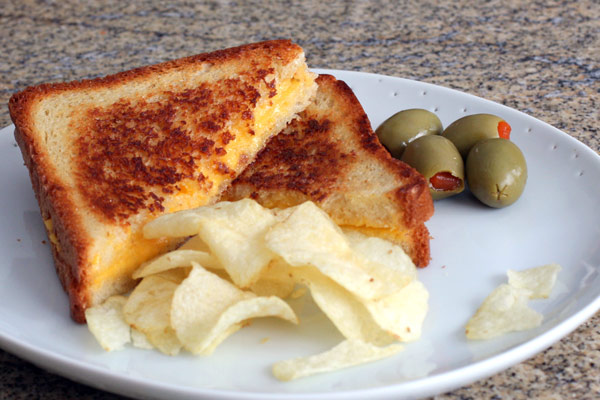 The grilled cheese sandwich is pure comfort food, and this sandwich will likely bring back childhood memories. Add a cup of soup for a delicious lunch or dinner. Use slices of American cheese or mix it up with some mozzarella, Muenster, cheddar, or a smoked cheddar. And it's versatile! Add a few slices of bacon, turkey, or ham for a heartier sandwich.
Prep Time: 5 minutes
Cook Time: 10 minutes
Total Time: 15 minutes
Ingredients:
Instructions:
Place a skillet over medium-low heat or heat a griddle or panini press.
Generously butter one side of each slice of bread.
Spread more butter or mayonnaise on the other side.
Place a slice of bread, mayonnaise (or butter) side down in the hot pan. Top the bread with a few slices of cheese or some shredded cheese. Top with the other slice of bread, butter side down.
Top with another slice of bread, then butter the top of that slice. Repeat with more bread, butter, and cheese, as needed.
When the bottom has browned and the cheese has partially melted, flip the sandwich over and continue browning on the other side. The cheese should be melted by the time both sides are browned.
Makes 1 Serving
Site Search