Basic Cheese Sauce for Vegetables or Pasta
by
, October 4, 2017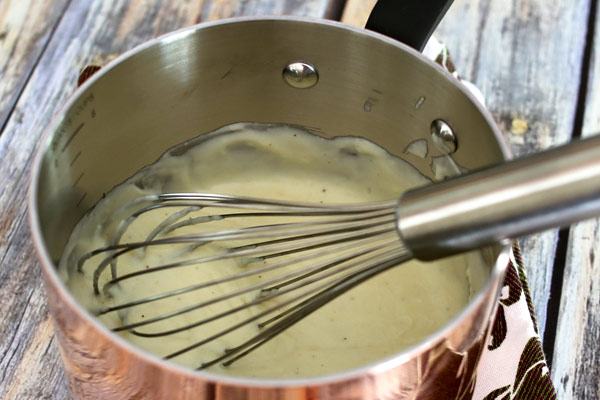 This cheese sauce is a breeze to fix, and it can easily transform plain steamed broccoli or cauliflower into a more flavorful vegetable dish. Or use it as a sauce for a basic gratin or mac and cheese. It's an essential everyday sauce, and can easily be adapted with different cheeses and seasonings. Add a dash of nutmeg or cayenne pepper, depending on how you'll be using the sauce. The recipe makes about 3 cups of sauce.
Related:
Classic Hollandaise Sauce
Easy Pasta Alfredo
Prep Time: 8 minutes
Cook Time: 7 minutes
Total Time: 15 minutes
Ingredients:
Instructions:
Melt the butter in a medium saucepan over medium heat.
When the butter is hot and the foaming subsides, add the flour, and ground mustard and cook for 2 minutes, stirring constantly.
Gradually add the milk and continue cooking until thickened and bubbling, stirring constantly.
Add the cheese and continue cooking until melted, stirring frequently.
Thin the sauce with extra milk, if necessary.
Add salt and freshly ground black pepper, to taste.
Makes about 8 servings.
Site Search