Baked Apples With Brown Sugar Oat Topping
Updated July 1, 2017 by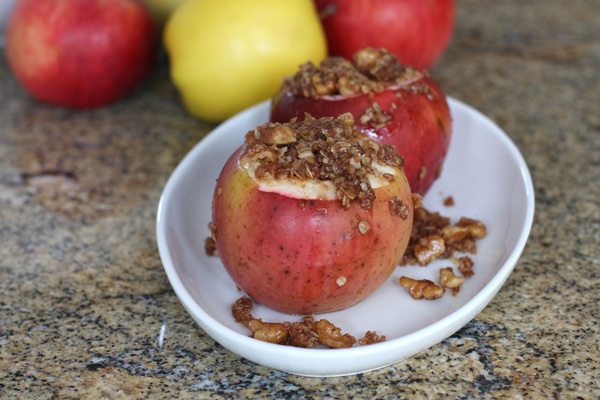 Baked apples are an easy choice for dessert. They are delicious with a drizzling of sweet cream. The apple crisp streusel topping is the perfect finishing touch for these baked apples. Choose a good baking apple for this recipe. Braeburn, Cortland, Empire, Fuji, Rome Beauty, and Gala are some good choices.
Prep Time: 15 minutes
Cook Time: 50 minutes
Total Time: 1 Hour 5 minutes
Ingredients:
Instructions:
Heat the oven to 375 F.
Butter a baking dish.
Core the apples without cutting all the way through to the bottom. With a sharp knife or melon baller, enlarge the center cavity to make room for the crumb mixture.
Arrange the apples in the prepared baking dish.
Stuff the apples with the crumb mixture and then sprinkle remaining crumbs over the apples.
Cover the baking dish loosely with foil.
Bake in the preheated oven for about 50 to 60 minutes, or until the apples are fork-tender.
Serve the stuffed baked apples with cream or whipped cream.
4 Servings
Site Search