Bacon and Cheese Stuffed Burgers
by
, May 17, 2017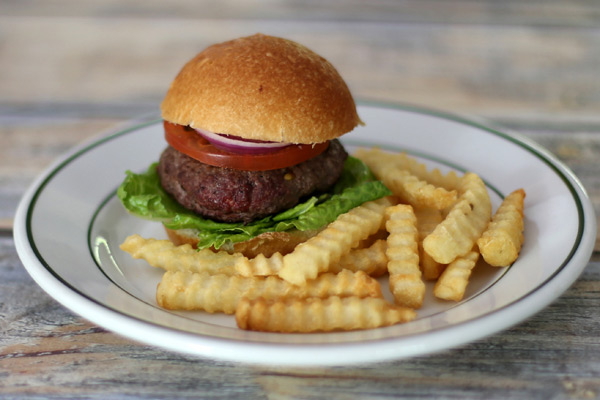 These easy seasoned hamburgers are stuffed with a mixture of bacon and cheddar cheese.
Prep Time: 15 minutes
Cook Time: 10 minutes
Total Time: 25 minutes
Ingredients:
Instructions:
Heat the grill.
Shape the ground beef into 8 large but thin 3-ounce patties. Divide the cheese and bacon among 4 of the burgers. Top each burger with another burger patty; seal the edges well.
Sprinkle the hamburgers with burger seasoning blend or salt, pepper, and garlic powder.
Brush the grill grate with oil.
Grill the burgers for about 5 minutes. Flip them over and grill for 3 to 5 minutes longer, or until the burgers are cooked to a temperature of 160 F, the minimum safe temperature for ground beef according to the USDA.
Makes 4 Servings
Site Search