Skillet Pork Chops With Apple Jelly and Mustard Sauce
by
, May 27, 2017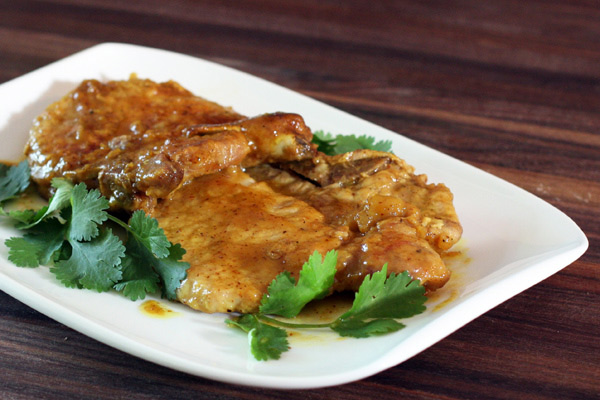 These easy skillet pork chops are flavored with a tasty mustard and apple jelly sauce mixture.
Prep Time: 12 minutes
Cook Time: 30 minutes
Total Time: 42 minutes
Ingredients:
Instructions:
Heat the olive oil in a large skillet over medium-high heat. Sprinkle the chops with kosher salt and pepper. When the oil is hot, add the pork chops to the pan along with the sliced onion. Cook for about 8 to 10 minutes total cooking time, stirring the onions frequently and turning the pork chops to brown both sides.
In a bowl, combine the apple jelly with the cinnamon, mustard, and vinegar.
Spoon the jelly mixture over the chops, reduce heat to low, cover, and cook for about 20 to 25 minutes, until the chops are cooked through and tender.
Makes 4 Servings
Site Search