Angel Cream Biscuits
by
, July 12, 2017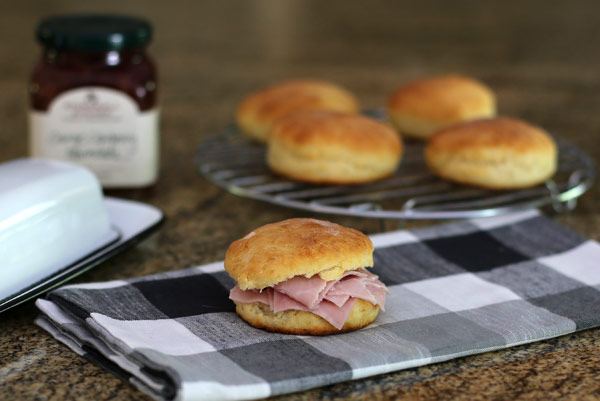 These angel cream biscuits are made with no additional fat. The heavy whipping cream adds the fat, and yeast helps make the biscuits light and fluffy. The preparation is essentially the same as for regular baking powder biscuits, but they need a little extra time to rise.

The biscuits are wonderful with sliced ham or sausage gravy. Or serve them along with a hearty soup or stew.
Prep Time: 10 minutes
Cook Time: 15 minutes
Total Time: 25 minutes
Ingredients:
Instructions:
Heat oven to 400 F.
Line a baking pan with a parchment paper or spray the pan with baking spray.
In a mixing bowl, combine the flour, yeast, baking powder, sugar, and salt. Mix well with a whisk to blend the dry ingredients thoroughly.
Make a well in the center of the dry ingredients and add the heavy cream. With a fork, mix until all ingredients are moistened. Turn the mixture out onto a floured board and knead 3 or 4 times, or just enough to form a soft, cohesive dough.
Pat the dough into a circle about 1/2 to 3/4 inch thick and cut out with 2-inch biscuit cutters.
Arrange on the baking sheet and cover with a dish towel. Let rise for 30 minutes in a warm, draft-free place.
Brush the tops lightly with melted butter.
Bake the biscuits for 15 to 20 minutes, or until the tops are lightly browned.
Brush with more melted butter while they're hot, if desired.
Makes About 10 to 12 Servings
Site Search