Two-Step Crockpot Spareribs
by
, June 22, 2017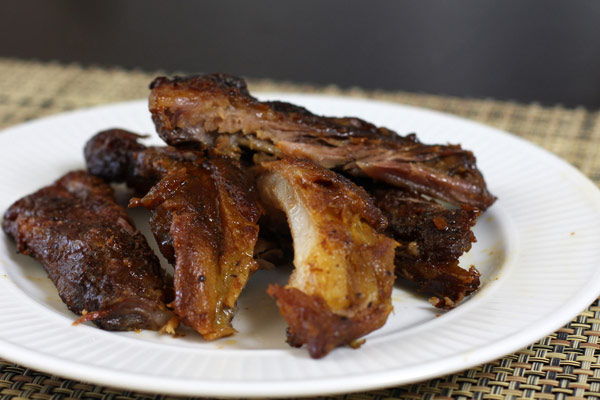 These delicious spareribs are cooked and marinated over two days. The first day, the ribs are slow cooked until tender. The ribs are seasoned, refrigerated overnight, and then grilled or broiled to perfection.
Prep Time: 15 minutes
Cook Time: 5 hours
Total Time: 5 hours 15 minutes
Ingredients:
Instructions:
Cut the spareribs into serving portions and place in slow cooker.
Cover ribs with water. Add pickling spices and salt.
Cover and cook on HIGH for 1 hour. Reduce the heat to LOW and cook for 3 to 4 hours longer, or until the ribs are tender but not falling apart.
Pour off liquid and place ribs in a shallow container.
In a bowl, combine the brown sugar and dry mustard together and sprinkle over ribs. Cover and refrigerate overnight.
Combine ketchup and cola; blend well then spread over ribs. Grill or broil the ribs until browned.
Makes 6 Servings
Site Search