Creole Wax Beans
by
, Updated April 4, 2017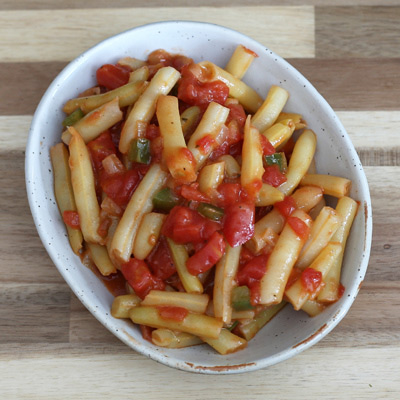 Yellow wax beans are flavorful and beautiful combined with a little onion, bell pepper, butter, and tomatoes. Use fresh wax beans if you can find them, or use the frozen mixed green and yellow beans in this recipe.
Prep Time: 25 minutes
Cook Time: 10 minutes
Total Time: 35 minutes
Ingredients:
Instructions:
Cook onion and green pepper in the oil and butter until onion is translucent. Blend in flour; add the diced tomatoes with their juices gradually and cook for 5 minutes.
Add salt, pepper and the cooked and drained wax beans. Heat thoroughly.

Vegetable Recipes Index