Broiled Tomatoes with Parmesan Cheese
by
, Updated April 4, 2017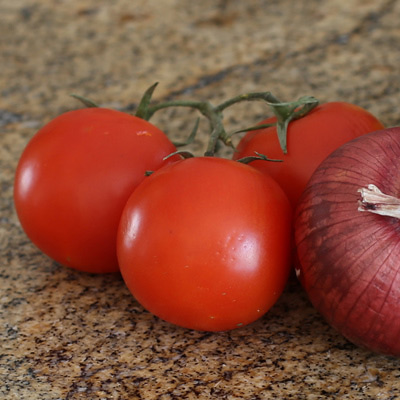 Delicious fresh tomatoes are broiled with fresh or dried oregano, butter, and Parmesan cheese. This is a great way to enjoy fresh summertime tomatoes!
Prep Time: 10 minutes
Cook Time: 5 minutes
Total Time: 15 minutes
Ingredients:
Instructions:
Cut the tomatoes in half crosswise and place them in a shallow baking dish.
In a bowl, beat the butter with the oregano or basil, garlic, pepper, salt and Parmesan cheese.
Spread the mixture over the cut side of each tomato.
Broil the tomatoes under medium heat for about 5 minutes until the topping is just turning golden.
Serves 4
Adapted from "The Complete Book of Herbs"

Vegetable Recipes Index
Site Search