Summer Squash Casserole
by
, Updated April 4, 2017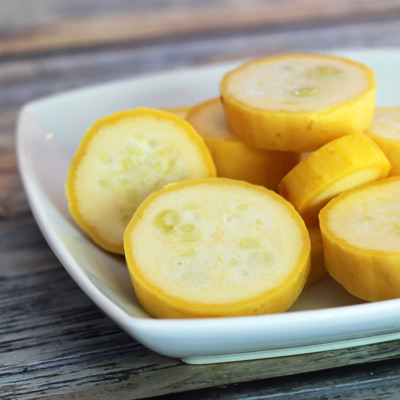 This is a flavorful summer squash casserole made with a little mayonnaise, Cheddar cheese, an egg, chopped vegetables, and cracker crumbs.
Prep Time: 15 minutes
Cook Time: 40 minutes
Total Time: 55 minutes
Ingredients:
Instructions:
Cook squash in boiling, salted water until tender, about 5 to 7 minutes. Drain well.
Saute onions and bell pepper in butter until tender. Combine with drained squash.
Fold in cheese, mayonnaise, sugar, egg, salt and pepper.
Pour into greased 1 1/2 quart casserole dish. Top with parsley and crackers.
Bake uncovered for 30 minutes in preheated 350 F oven. This squash casserole may be frozen.

More Summer Squash and Squash Casserole Recipes
Creole Summer Squash
Skillet Zucchini Creole

Vegetable Recipes Index

Site Search